Commercial Exterior Painting Services
Commercial Exterior Painting Services for Oakland and Macomb
At Expert Painting & Maintenance, we have been serving commercial customers since 1975. Our over 45 years of experience in commercial exterior painting means that we know just what it takes to complete a job on time, efficiently, and withing your budget. We stand by the quality of our craftsmanship, our impressive safety record, and our satisfaction guarantee to all of our customers.
Schedule a free consultation today and see Expert Painting & Maintenance has over 45 years of happy customers.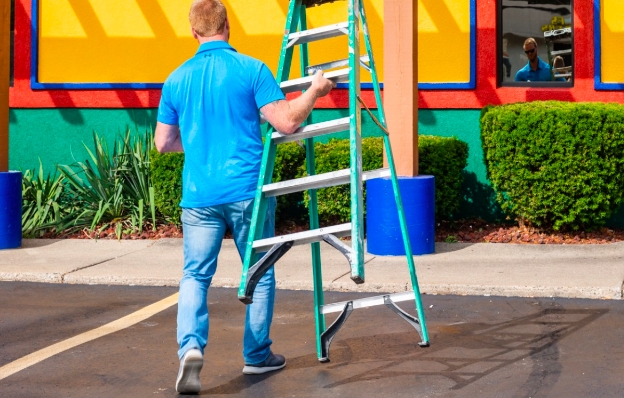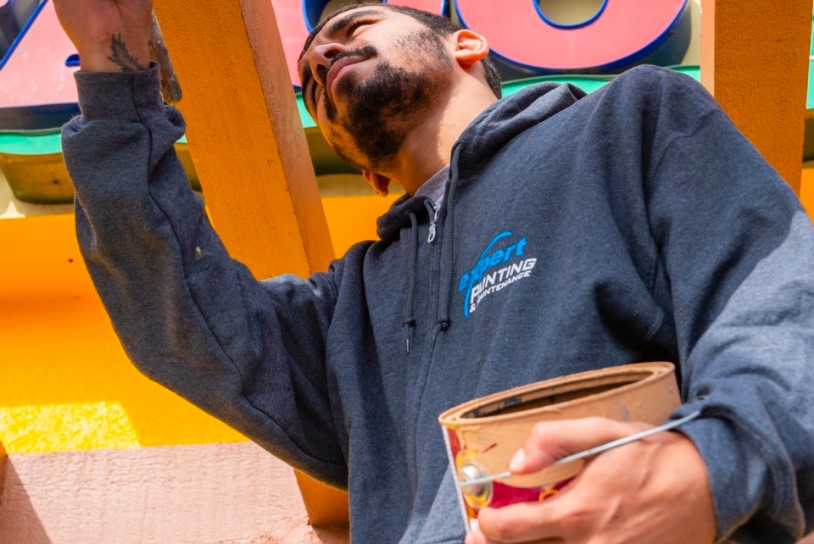 Michigan's Choice for Exterior Commercial Painting
As a business owner, you know how important it is to achieve the right results, and any company you work with should do the same. At Expert Painting & Maintenance, we have provided our commercial customers with the right results for over 45 years. Our customers know us for our speed, exceptional quality, and respect for your time.
We have the experience and resources to handle your job's unique requirements. For us, we know that time means money for you. To avoid shutdowns and delays, our team of fully vetted and insured painters will do everything possible to complete your project quickly, and with the best quality of work.
What Types of Properties Do We Work With?
If you need painting services in Oakland, Macomb, or the outlying areas, we can help. Over the years, we have worked with various industrial and commercial businesses. Whether you're a small office or a busy factory, we can help with all of your commercial exterior painting needs.
We Have Experience Helping With The Following Property Types.
Offices and office parks.
Tank farms.
Aeronautic facilities.
Power companies.
Educational facilities.
Hospitals and health clinics.
Manufacturing facilities.
Power companies.
Water, public services, and wastewater facilities.
Government Facilities
If you have a commercial or industrial property that is not on the list, we can still help. Our team is flexible and can paint a wide variety of structures, equipment, and machinery. To see if we can help your business, feel free to reach out to us and get a quite on our services.
Why Work With Expert Painting & Maintenance
We have all heard horror stories from entrepreneurs and homeowners who have a bad contractor. At Expert Painting & Maintenance, our work speaks for itself. We have a proven track record of results and customer testimonials that show our company's quality, speed, and efficiency.
We Work With a Variety of Paint Types
No matter what industry you are in, we know what type of paint will work for your property. For your exterior paint to withstand the test of time, it needs to be the right type. We can help you select the best paint. Our team has experience working with elastomeric coatings, stains, epoxy coatings, polyurethane, and various paint coatings.
We offer flexible schedules
You need a commercial painting contractor who can complete your project on your timetable. Our company offers flexible scheduling options. You can arrange for us to work at any time of the day and any day of the week.
We are known for our safety protocols
No matter how large or small the project is, we ensure it is done safely and correctly. We use the best possible products for each task. We work to maintain a safe, clean site throughout the entire projects.
We provide constant communication
You have to continue your company's operations all the time, so you have to know when there will be potential interruptions. Our team communicates proactively with each client to always know what is going on. If there is a problem or a brief delay, you are the first to know about.
When hiring a commercial painting company, you need to know who you're hiring. Expert Painting & Maintenance has been in business since 1975. We never rely on third-party contractors, and our team is motivated, trustworthy, and 100% in-house.
All of our employees also go through an extensive hiring process. We conduct thorough background checks and carefully review their personal and professional history. We also maintain a strict zero-tolerance policy regarding vandalism, harassment, and intellectual property theft. Rest assured that our team will respect your time, and privacy, at all times.
Get Started With Your
Project Today
When you contract with our company, all work is guaranteed. We are licensed and insured, and if you are not completely satisfied, we will continue to work to meet your expectations or give you your money back.
Give our commercial painting company a call today for a free initial consultation to learn how your business can look its best with the help of a fresh coat of paint.