Expert Painting and Maintenance's Commercial Painting Professionals
One of the most significant advantages of our company is that we're true experts in commercial painting. We have been in business since 1975, and we have learned a tremendous wealth of unparalleled knowledge in our field throughout our company's existence.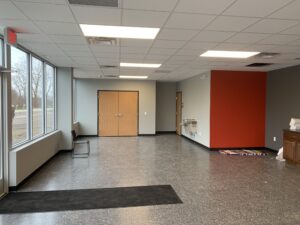 Unlike most painting companies which can only take instructions handed down by a design team, our company has the expertise to make important decisions on our own. We have an in-depth understanding of modern paints and their properties. Our experts are willing and able to work with all kinds of finishes and substrates. We also have a thorough understanding of modern equipment and technologies that can be used to deliver unparalleled quality in commercial applications.
With the help of our expertise, your project can move forward with greater consistency and reliability. The commercial painters on our team are eager to recognize when problems are likely to arise, so they can provide the necessary equipment and supplies in advance. Most importantly, our team can work flexibly to adapt to unforeseen issues as they arise and to advise you on the best possible solutions. The expertise that our company offers, therefore, can give your business a competitive edge in all areas related to commercial painting.
Our Awards & Certifications